If You're Afraid Of Going To The Dentist, Talk To A Sedation Dentist In Indianapolis, IN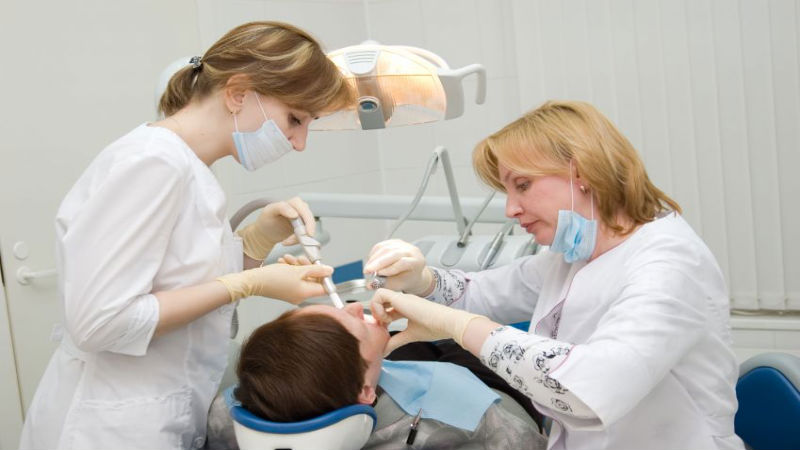 Sedation dentistry can be an anxious patient's best friend. Many people put off getting needed dental work because they just can't bring themselves to go to the dentist. Of course, many dental issues eventually become emergencies. A minor toothache can become a very painful abscess. Delayed dental work can require more extensive and costly treatment, so sedation dentistry can save money in the long run.
There are Several Sedation Levels
Most patients are familiar with the injection which numbs part of the mouth during a dental treatment. However, the patient is still fully aware of what is happening. Sedation dentistry uses medication to relieve the patient's anxiety. Although this is sometimes called "sleep dentistry," the patient is not fully asleep unless general anesthesia was required.
There are several sedation levels available, depending upon the patient's needs, medical history and the dental treatment.
Minimal sedation:
the patient is very relaxed but awake
Moderate sedation:
most patients remember very little (if any) of the dental treatment although they can respond to questions
Deep sedation:
the patient is barely conscious but can still be awakened
General anesthesia:
the patient is completely unconscious
It is important to discuss your anxiety and other concerns with your Sedation Dentist in Indianapolis IN before deciding on which type of sedation would be best.
Before Scheduling Sedation, Your Dentist Needs to Know…
Your complete medical history
Any medications you're taking, including supplements
If you smoke or drink alcohol
Is Sedation Safe for Children?
When it's necessary for a child to undergo a long, complex dental treatment, sedation makes it much easier for the child to undergo the treatment. The American Academy of Pediatric Dentistry reports that it's easier for a child to tolerate sedate and dental procedures if the child has been prepared by the parent.
Food and drink must be restricted prior to sedation for safety reasons
Loose-fitting clothing is recommended so that monitors can be easily attached
Advise the dentist as to what medications or supplements the child is taking
Provide the child's full medical history
When you're feeling nervous about needed dental treatment, you will find an experienced sedation dentist in Indianapolis IN at Moore-Berry Dentistry. Dr. Brent Moore and Dr. Joshua Berry offer advanced dental care using the latest techniques. In addition to sedation dentistry, their services include general and cosmetic dentistry and implant and restorative dentistry. Contact us to learn how easy dental treatment can be.